Have you ever pondered over how the daily fabric of our lives is moulded by big multinational corporations?
From the smartphone in your hand to the social media platforms that facilitate your connections, and even the seamless online shopping experiences that you enjoy. All of these are made possible by the presence of MNC companies in India, not only transforming industries but have also touched the lives of millions, driving societal changes and shaping the way we live, work, and interact.
India with its vast market and skilled workforce has emerged as a favourite destination for renowned MNC companies. With this blog, let's open a window into the vibrant world of the top MNC companies in India.
List of Top 10 MNC Companies in India
Microsoft: $2.325 Trillion
Headquarter: Redmond, Washington, US
Industry: Information Technology
CEO: Satya Nadella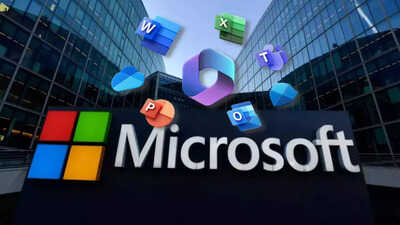 Microsoft, best known for its software product the Windows operating system, was founded by Bill Gates and Paul Allen on April 4, 1975. The corporation is one of the top MNC companies in India offering a wide range of cutting-edge services, including cloud computing, AI, cyber security, local language computing, office suites, mobile phone apps, and console games.
The company is among the 'Big Five' American IT companies, along with Alphabet (Google's parent company), Amazon, Apple, and Meta (formerly Facebook). In the 2022 Fortune 500 list Microsoft was ranked #14.
Microsoft India Pvt Ltd is a subsidiary of Microsoft Corporation in India, with its headquarters in Hyderabad. It has offices in 10 cities across India, including Ahmedabad, Bangalore, Chennai, Hyderabad, Kochi, Kolkata, Mumbai, New Delhi, Noida, Gurgaon, and Pune. The company employs a total of 8,000 people.
The company has 6 business units in India:
Microsoft India (R&D) Private Limited

Microsoft Research India (MSR India)

Microsoft Services Global Delivery (MSGD)

Microsoft Corporation India Pvt. Ltd. (MCIPL)

Microsoft IT India (MSIT India)

Microsoft India Global Technical Support Center (IGTSC)
Interesting fact: Microsoft acquired LinkedIn for $26.2 billion in December 2016.
Apple Inc: $2.70 trillion
Headquarter: Cupertino, California within Silicon Valley
Industry: Consumer electronics, Software services
CEO: Tim Cook
Apple was established as Apple Computer Company on April 1, 1976 by Steve Wozniak, Steve Jobs, and Ronald Wayne to develop and sell Wozniak's personal computer, the Apple I. The corporation is currently the world's largest company in terms of market capitalization.
In August 2018, Apple became the first publicly traded U.S. company to exceed a valuation of $1 trillion. Furthermore, in January 2022, it achieved the milestone of reaching a valuation of $3 trillion.
The company enjoys strong brand loyalty from its customers and as a result, it consistently ranks among the world's most valuable brands.
Apple India Pvt Ltd. is a division of Apple Inc. established in 1996 specifically for operations in India. The primary office is located in Bangalore. In India, the company offers a range of popular products such as Macintosh, iPod, iPhone, iWatch, Apple TV, and its streaming platform. It is one of the top MNC companies in India.
IBM (International Business Machines Corporation): $114.12 Billion
Headquarter: Armonk, New York, USA
Industry: Information Technology
CEO: Arvind Krishna
IBM, also known as Big Blue, is a leading American cloud platform and cognitive solutions company present in over 175 countries. With over 2,97,900 employees worldwide as of 2022, IBM is the largest technology and consulting employer globally.
As a pioneer in technology, IBM has been responsible for several game-changing innovations such as the ATM, dynamic RAM, floppy disk, hard disk drive, magnetic stripe card, relational database, SQL programming language, and UPC barcode.
IBM India Private Limited is the Indian subsidiary of IBM, constituting the largest number of employees of IBM worldwide since 2006. One in every five IBM employees works in India, reflecting the company's significant presence in the country.
Google: $1.54 Trillion
Headquarter: California, USA
Industry: Cloud computing, Internet, Computer software and  Advertising
CEO: Sundar Pichai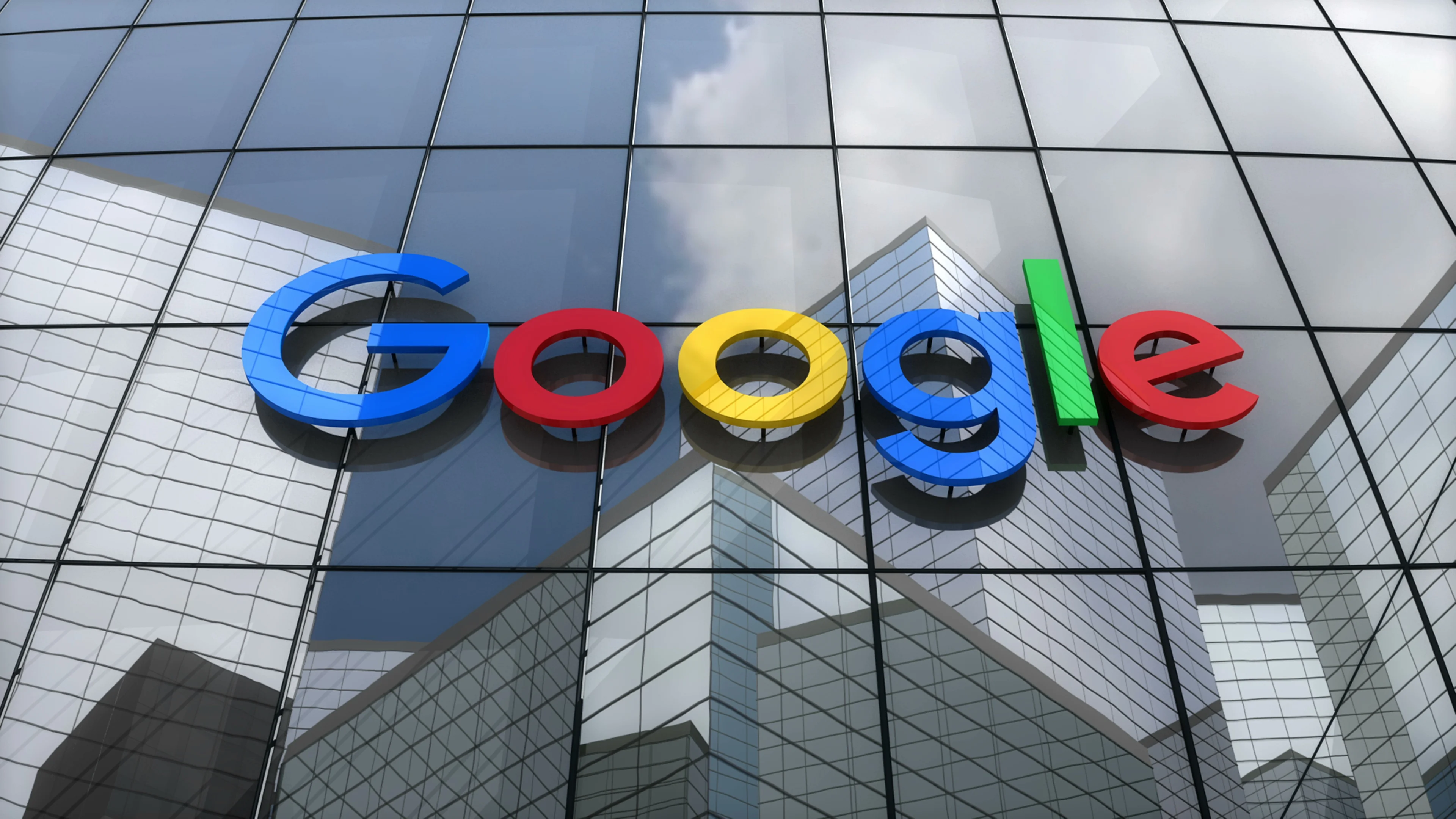 Google needs no introduction. The multinational company was founded on September 4, 1998, by computer scientists Larry Page and Sergey Brin while they were PhD students at Stanford University. Google ranks second in the Forbes List of most valuable brands
The company is referred to as "the most powerful company in the world" and one of the world's most valuable brands due to its market dominance, data collection, and technological advantages in the area of the Internet.
Google India Pvt Ltd. is a division of Google Inc. founded in 2003.  The company employs 1 lakh+ people in India.
The corporation has four main business locations in the country: Hyderabad, Bangalore, Gurgaon, and Mumbai providing expertise in search engines, cloud computing, web apps, machine learning, AI, and online advertising.
Amazon: $1.20 trillion
Headquarters: Seattle, Washington and Arlington, Virginia (USA)
Industry: E-commerce
CEO: Andy Jassy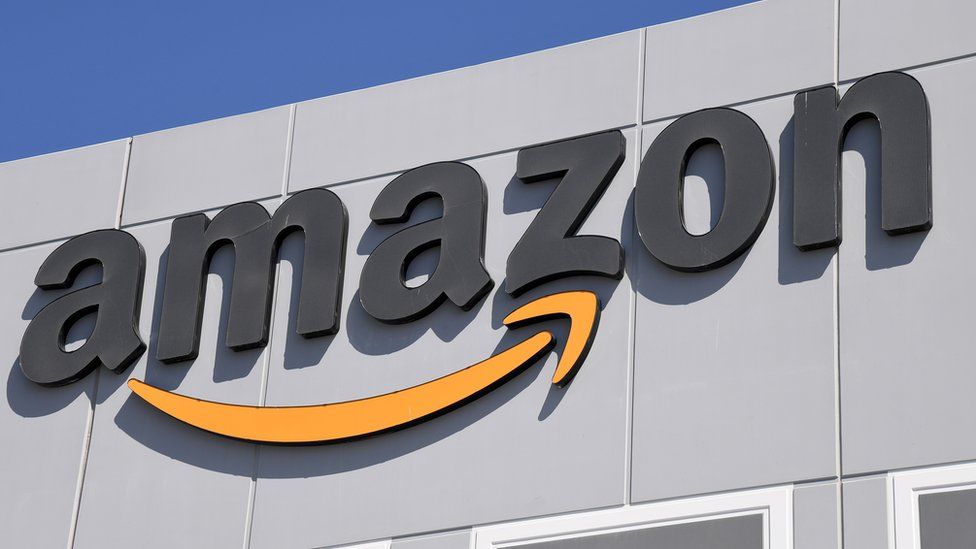 Jeff Bezos founded Amazon in his garage on July 5, 1994, initially as an online marketplace for books. Over time, the company evolved into a platform known as 'The Everything Store.'
As of 2023, Amazon is the world's largest online retailer and marketplace, provider of smart speakers, live-streaming service via Twitch, and Internet company in terms of revenue and market share.
In India, Amazon operates through its subsidiary called Amazon India Pvt Ltd. The company focuses on addressing specific challenges faced by the Indian audience. This includes enabling small retailers to sell online, ensuring swift delivery in remote areas, offering secure payment options, and more. Apart from e-commerce, Amazon also emphasizes areas such as cloud computing, AI, machine learning, and digital streaming.
In India Amazon maintains offices in five locations across India: Chennai, Hyderabad, Mumbai, Pune, and Gurugram. The headquarters is situated in Bangalore. As of 2021, Amazon India had 65,000 employees and 1,000,000 delivery partners. However, it is expected that these numbers would have increased by 2023.
Tata Group: $311 Billion
Headquarter: Bombay House, Mumbai, India
Industry: Conglomerate
CEO: Natarajan Chandrasekaran
Established in 1868 by Jamsetji Tata, Tata Group stands as India's largest conglomerate, with its presence in over 150 countries and operations spanning over 100 countries on six continents.
The conglomerate encompasses 29 publicly-listed companies, each operating in diverse sectors such as IT services, automotive, steel, chemicals, consumer goods, retail, financial services, power, hospitality, telecommunications, and digital technologies.
With over 800,000 employees, the company generated annual revenue of $128 billion in FY 2021-22. And as of March 2022, the combined market capitalisation of the group's 29 publicly-listed companies stood at a whopping $311 billion, making it one of the most valuable conglomerates in the country.
Interested to know more about TATA group, read this: Companies Owned by Tata in 2023
Infosys: $64.38 Billion
Headquarter: Bangalore, Karnataka
Industry: Information Technology and Consulting
CEO: Salil Parekh
Infosys, established in 1981, was the first IT company from India to be listed on NASDAQ. Founded in Pune and headquartered in Bangalore, Infosys is a global consulting and one of the top MNC companies in India with more than 3,46,000 employees.
Over the years, Infosys has been instrumental in catalyzing some of the major changes that have led to India's emergence as the global destination for software services talent. This has resulted in the company being ranked as the 602nd biggest public company in the world, according to the Forbes Global 2000 ranking.
Infosys has also been successful in the stock market, becoming the fourth Indian company to reach $100 billion in market capitalization on 24 August 2021. This impressive feat reflects the company's strong financial position and reputation in the marketplace.
Aditya Birla Group: $70 billion (2022)
Headquarter: Mumbai, Maharashtra
Industry: Conglomerate
CEO: Mr. Kumar Mangalam Birla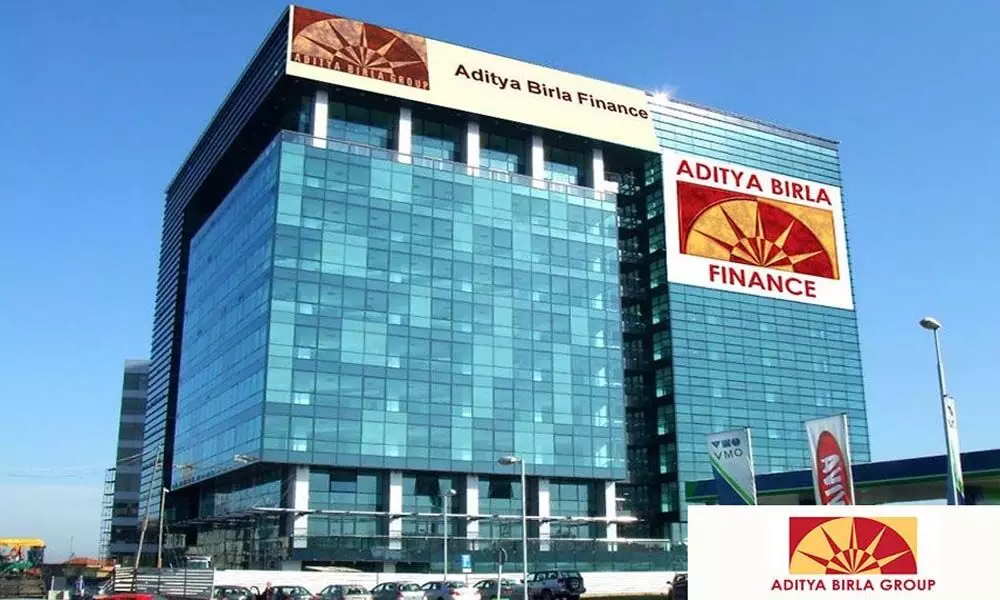 Aditya Birla Group is an Indian multinational Fortune 500 company. The conglomerate operates in 36 countries across North and South America and Africa. Seth Shiv Narayan Birla founded the company in 1857. Currently, the Aditya Birla Group has seven publicly listed companies and employs over 140,000 individuals.
Among the prominent companies within the group are UltraTech Cement, Hindalco, Novelis, Grasim, Aditya Birla Capital, and Aditya Birla Fashion and Retail. The group has diversified its business into various industries, including chemicals, metals, pulp, financial services, apparel retail, textiles, carbon black, communications, fibre, and renewable energy.
Pepsi Co:
$254.72 Billion
Headquarter: Harrison, New York, U.S
Industry: Beverages and Food processing
CEO: Ramon Laguarta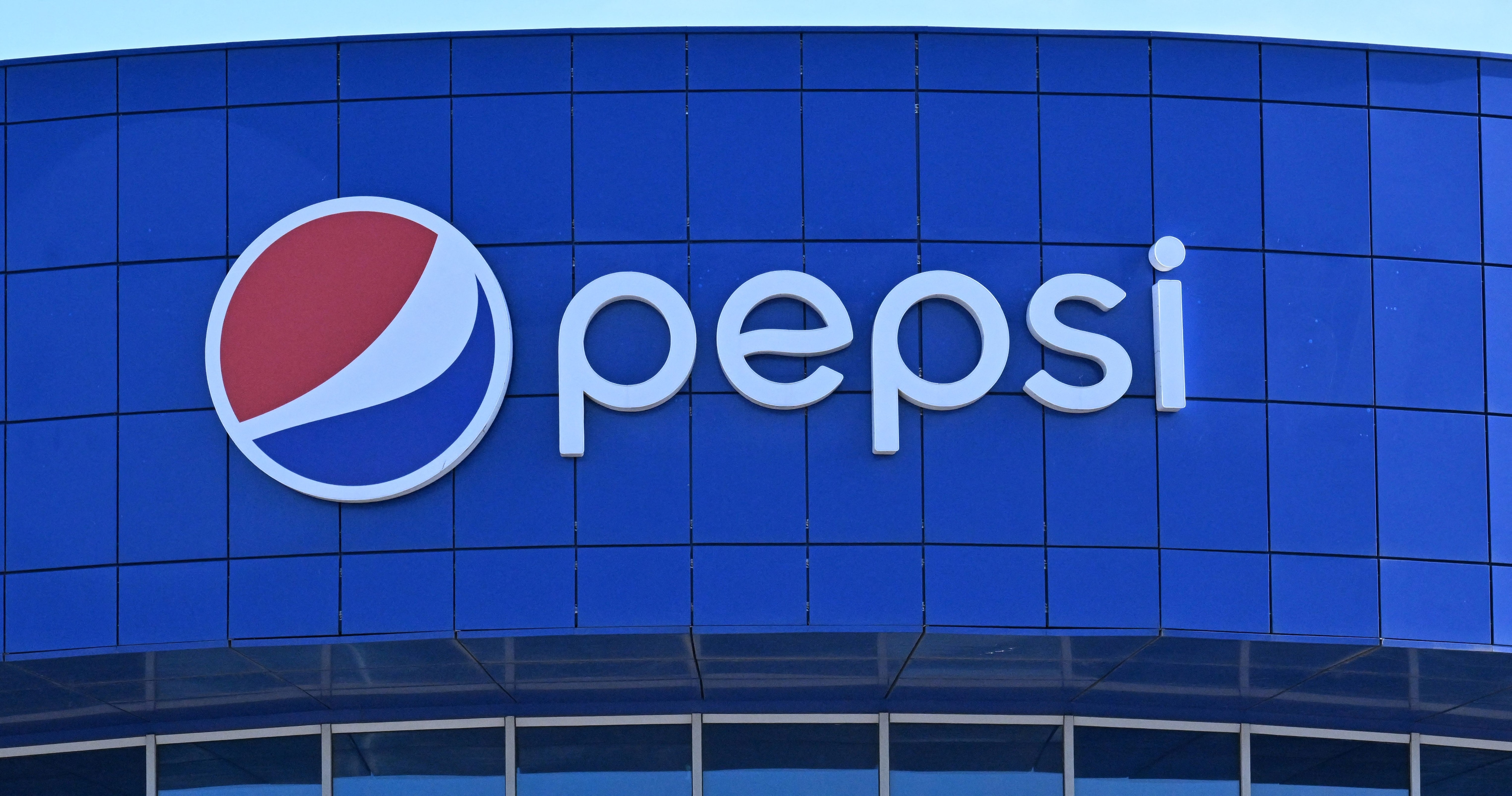 Pepsi is a global giant with a portfolio of 23 brands that generate over $1 billion each in retail annual sales. With a presence in over 200 countries, products of PepsiCo are a force to be reckoned with in the food, snack, and beverage industry.
In India, PepsiCo has headquarters in New Delhi and a workforce of 1,70,000 employees. From soft drinks and fruit juices to ready-to-drink tea and coffee, energy and sports drinks, chips, packaged foods, bottled water and more PepsiCo India's product line is versatile and exciting.
If you are interested in knowing more about Pepsico India, then visit our blog: Products of Pepsico in India
HCL Technologies: $37.12 Billion
Headquarter: Noida, Uttar Pradesh
Industry: Information Technology and Consulting
CEO: C Vijayakumar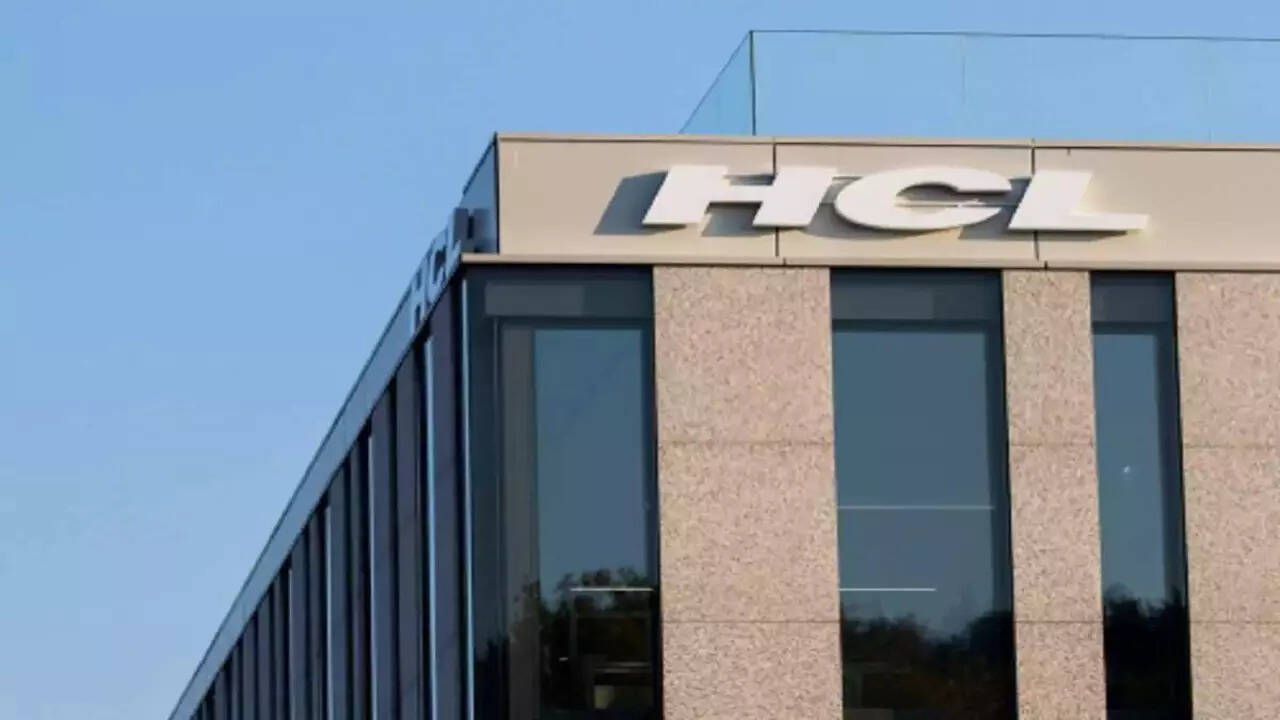 HCL Technologies (formerly Hindustan Computers Limited)  is one of the prominent IT companies in India headquartered in Noida. The company specializes in helping enterprises transform their businesses for the digital world.
With offices in 52 countries and a workforce of over 2,10,966 employees, HCLTech is among the top 20 largest publicly traded companies in India and is listed on Forbes Global 2000.
Since going public on 10 November 1999, HCLTech has focused on providing an integrated portfolio of services underlined by its Mode 1-2-3 growth strategy.
Mode 1 of HCLTech's growth strategy focuses on core services like applications, infrastructure, BPO, engineering, and R&D. 

Mode 2 emphasizes experience-centric and outcome-oriented digital services like analytics, IoT, cloud, and cybersecurity. 

Mode 3 is ecosystem-driven, building innovative IP partnerships to create products and platforms for business.
You might be wondering there are lots of IT companies on the list of MNC companies in India. So, have a look at our comprehensive blog- Top IT Companies in India
FAQs
What are 5 Indian companies that are MNC?
The following are five Indian companies that are considered multinational corporations (MNCs):
Tata Group

Reliance Industries Limited

Aditya Birla Group

Mahindra & Mahindra

Larsen & Toubro Limited
Which is big MNC company in India?
With a market cap of ₹1,563,887 crores Reliance Industries leads the Indian Industries with the highest market cap. Reliance Industries is a conglomerate with interests in various sectors such as petrochemicals, refining, oil and gas exploration, telecommunications, and retail.
How many MNCs does India have?
At present India has 38 MNCs.
What is the salary in MNC?
The salary in MNCs can vary significantly based on various factors such as the industry, job position, level of experience, location, and company policies. MNCs often offer competitive salary packages to attract and retain talent.