Remember the time when we used to have only 3-4 choices when it came to beverages?
It's fascinating to see how the beverages market in India has evolved. You can now visit any general store and choose from 10-20 different pocket-sized drinks. Pick any one of those drinks, turn it around and we're quite sure you will see "PepsiCo" at the back of the pack and yet people believe Pepsi is the only drink offered by the beverage behemoth PepsiCo.
The global giant has a portfolio of 23 brands that generate over $1 billion each in retail annual sales. With a presence in over 200 countries, products of PepsiCo are a force to be reckoned with in the food, snack, and beverage industry.
In India, PepsiCo has a strong foothold with a diverse range of products that cater to the unique tastes and preferences of Indian consumers. From soft drinks and fruit juices to ready-to-drink tea and coffee, energy and sports drinks, chips, packaged foods, bottled water and more PepsiCo India's product line is versatile and exciting.
In this blog, we'll dive deeper into the products of PepsiCo in India, exploring their range of offerings and the impact they've had on the Indian market. 
So, whether you're a loyal Pepsi fan or just curious about the brand's presence in India, join us as we explore PepsiCo's varied and exciting product line.
List of Products of PepsiCo in India
Beverages
From the classic taste of Pepsi to the zesty flavour of Mountain Dew, all the products of PepsiCo are refreshing enough to quench your thirst. Let's take a closer look at some of the impressive beverages PepsiCo offers in India.
Pepsi
Pepsi needs no introduction and is a household name in India. With its availability in multiple flavours, Pepsi is undoubtedly one of the favourite colas among all age groups. Pepsi is the first drink the company started selling, which started out as a refreshing and energizing drink. Now it is known to be one of the world's most popular and widely consumed soft drinks out there.
Did you know that the story of Pepsi began way back in 1893 when Caleb Bradham developed a refreshing drink called Brad's Drink? The drink was later renamed Pepsi-Cola in 1898 and eventually shortened to just Pepsi in 1961. With over a century of innovation and perfectionism, Pepsi is one of the most recognized and loved brands in the world.
Mountain Dew
Looking for a beverage with a citrus twist and a little energy boost? Mountain Dew by PepsiCo is the way to go. This carbonated soft drink is popular among the genZ in India with its catchy tagline 'Darr ke aage jeet hai'.
Originally created as a mixer for whiskey in the 1940s, Mountain Dew quickly gained popularity and was acquired by PepsiCo in 1964. Today, Mountain Dew is marketed as an energy drink, and its unique blend of flavours has made it a Gen-Z favourite.
Mirinda
Mirinda is another soft drink that PepsiCo offers in India, and it has been winning hearts with its variety of fruity flavours like orange, apple and strawberry. In fact, the orange flavour is so popular that it now represents the majority of Mirinda sales worldwide.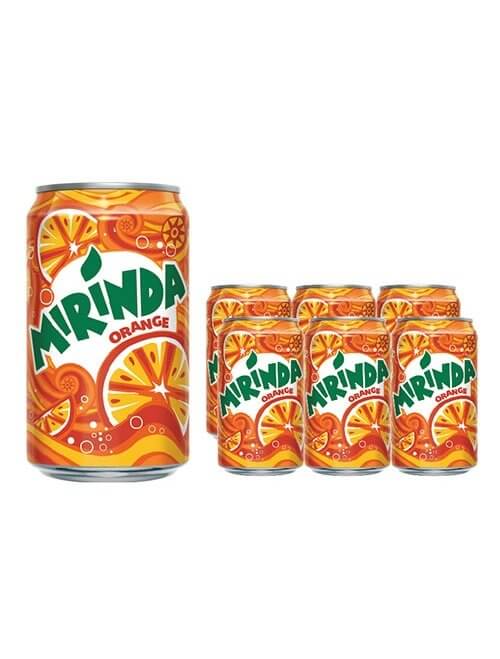 Created in Spain in 1959, this beloved drink has been distributed globally by PepsiCo since 1970. The name "Mirinda" is derived from the Esperanto words for "admirable" or "amazing". With Its extra fizz and a bit less sugar taste, Mirinda has been a favourite among soft drink lovers for over 60 years.
Tropicana
When it comes to pure and natural fruit juice, Tropicana is the go-to brand for many consumers in India. With its roots dating back to 1947, this beverage brand's journey started when Sicilian immigrant Anthony Rossi began distributing freshly squeezed oranges in Florida. 
Today, Tropicana is one of the biggest juice brands in the world. In fact, their processing plant in Florida squeezes a staggering 48 million oranges per day, filling 2.5 million cartons of juice. It's no wonder that in 1998, PepsiCo acquired Tropicana for a whopping $3.3 billion, securing its place as a major player in the beverage industry.
Aquafina
When it comes to quenching your thirst, nothing beats a bottle of water, PepsiCo offers you Aquafina an American brand of purified bottled water with a taste.
Ever since its inception in 1994 in Wichita, Kansas, the brand has dominated the bottled water market, holding the coveted title of America's best-selling bottled water brand. And for those who crave an extra kick of flavour, Aquafina's FlavorSplash line is sure to refresh your taste buds.
7UP
7UP is one of the most popular lemon-lime-flavoured soft drinks that is distributed globally by PepsiCo, although the brand and formula are owned by Keurig Dr Pepper. 
Originally created by Charles Leiper Grigg in 1929, the drink has been a beloved American beverage for nearly a century. In 1986, it was sold in two parts, with the international division being acquired by PepsiCo. Today, 7UP remains a popular choice for those seeking a refreshing, non-caffeinated beverage with a crisp, citrusy taste.
Are you aware of a new indigenous cola brand from Reliance, read: Revival of Campa Cola
Snacks and Foods
Besides its profitable beverages product line, PepsiCo has a range of snack and food products, which are a hit among food lovers in India. Here's a list of popular snack products of PepsiCo that tantalise Indian taste buds:
Lays
Whenever we crave something spicy and crispy, Lays' classic potato chips come to the rescue, satisfying our taste buds with every crunch. Lays is one of the most iconic snack brands worldwide and PepsiCo has been the proud owner of this brand since 1965. 
With over 200 different flavours to choose from, Lays has something for everyone. And with retail sales of more than $1 billion yearly, it's no surprise that Lays is a household name across the globe.
Kurkure
Kurkure is one of the popular snacks product of Pepsi sold in India. It is a corn puff snack made up of rice, lentil and corn. 
Kurkure is an Indian brand offered by PepsiCo India and is popular among kids for its spicy taste, especially in India and Pakistan.
Uncle Chips
If you are in your 20's then Uncle Chipps is the snack that will take you on a trip down memory lane. Launched in 1992 by Amrit Agro Ltd., this brand was taken over by Frito Lay (owned by PepsiCo) in 2000.
Uncle Chipps was once the market leader in the potato chip industry, with a 71% market share. And with the tagline "Bole mere lips, I love Uncle Chipps" this brand became a household name.
Quaker
If you're looking for a healthier snack option, Quaker has got you covered. This American brand, which was originally called The Quaker Oats Company, is now a part of PepsiCo.
Quaker offers a range of nutritious snacks such as oatmeal, chewy granola bars, and oatmeal cookies. And with various flavours like strawberry, apple, and cinnamon, you can satisfy your sweet tooth without guilt.
Cheetos
Last but not least, PepsiCo has the cheesy goodness of Cheetos. This cheese puff snack is a hit not just in India but across the globe.
In fact, it's one of the most profitable brands of PepsiCo, with $4 billion in annual sales worldwide. With over 21 different flavours to choose from, you'll never get bored of this classic snack.
Marketing and Distribution
PepsiCo India engages in comprehensive marketing and distribution strategies to reach a wide range of consumers across the country. The company has multiple channels including retail stores, supermarkets and e-commerce platforms, to distribute its products efficiently.
To increase brand awareness, PepsiCo India invests heavily in marketing and advertising campaigns. These campaigns utilize a range of mediums like television ads, billboards and social media engagements to connect with their target audience effectively. Moreover, the company has been an active sponsor of major sports events such as IPL and the Pro Kabaddi League, to reinforce brand recognition.
Concerning distribution, PepsiCo India boasts a vast network of distributors and retailers. The company has also made significant investments in technology to streamline its supply chain and enhance operational efficiency. Additionally, PepsiCo India has introduced innovative packaging solutions to ensure that its products are accessible to consumers, even in remote areas.
Challenges and Controversies
Like any other company, PepsiCo has faced some challenges and controversies in India. One of the major criticisms levelled against the company is its use of water resources. PepsiCo has been accused of depleting groundwater resources in certain regions of India, leading to protests by local communities.
In 2019, PepsiCo sued four farmers in Gujarat for allegedly growing a potato variety that was registered under PepsiCo's trademark. The move was criticized by many as an attempt by PepsiCo to intimidate small farmers and control the potato market in India.
PepsiCo has also faced criticism for its marketing practices, particularly with regard to its high-sugar beverages. The company has been accused of targeting children and teenagers with its marketing campaigns, leading to concerns about the rising levels of obesity and diabetes in India.
Similarly, Public health advocates have raised concerns about PepsiCo's product lines, which are high in calories and poor in nutritional value, as well as those of other popular snack and beverage manufacturers. While PepsiCo has publicly stated its commitment to minimizing the impact of its products, there is limited public information available on the progress made towards fulfilling these commitments.
The Bottom Line
Despite these challenges and controversies, PepsiCo continues to be a major player in the Indian food and beverage industry. The wide range of products of PepsiCo and strong marketing campaigns have made it a household name in India. However, PepsiCo also needs to address the concerns of local communities and work towards more sustainable business practices in the country.
Overall, products of PepsiCo in India offer a diverse range of options for consumers, catering to different tastes and preferences. With its strong distribution network and marketing campaigns, PepsiCo has established itself as a major player in the Indian market, and its products are likely to remain popular for years to come.