Electric vehicles are at the heart of lowering carbon dioxide pollution and reducing dependence on petroleum as the Indian automotive industry progresses toward the potential of a sustainable future. Hands down, prominent electric bike startups in India are contributing to this environmental cause.
Do you know how many EVs have been sold in India?
Indian Startups have sold around 30 lakh electric vehicles in FY 21-22, and consumer enthusiasm is higher than ever.
Indian startups are supporting the country's carbon emission-free objectives with their electric sports bikes, scooters, and bicycles, whether they are for rental, commerce, or passengers. Indian startups are keeping up with the competition because of their sophisticated designs and AI technology.
List Of Electric Bike Startups in India
Ola Electric
Established in 2017, Ola Electric is a subsidiary of ANI Technologies (parent company of Ola Cabs). Bhavish Agarwal's (founder & CEO of Ola Cabs) visionary leap toward reducing fuel dependency and carbon emission in the Indian vehicle industry led him to pilot an EV plant in Nagpur, which led to the birth of Ola Electric.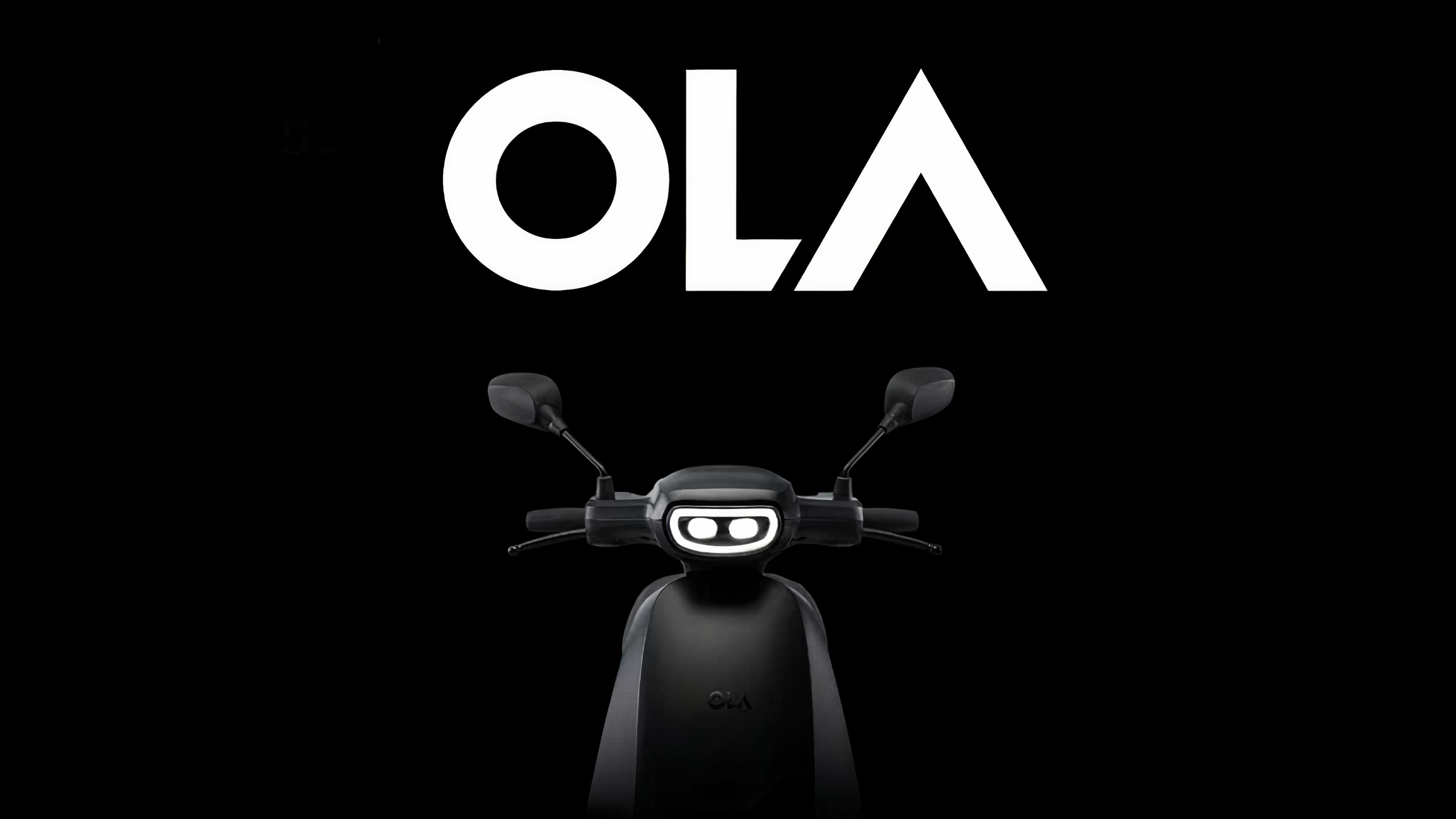 So far, Ola Electric has launched 2 E-Scooty variants in the Indian market which we will discuss now.
With a top speed of around 95 Km/Hr, Ola S1 is priced between 1 Lacs. This scooter/ bike can go up to 141 Km on a single charge with a battery capacitor of 4 KW. Moreover, it offers 3 different riding modes – Eco, Normal, and Sport Mode.
Ola S1 Pro:
Ola S1 Pro is a modified version of Ola S1 which has a top speed of 116 Km/hr and goes up to 181 km on a full battery charge. Other things are similar to Ola S1 except for the battery which is more powerful and offers you four different modes – Eco, Normal, Sport, and Hyper with 10 color variants. It is priced at 1.4 lacs.
Few Takeaways:
How much does it cost to charge Ola Electric? (1 Lacs – 1.4 Lacs)
Who owns Ola Electric? (Bhavish Agarwal with 92.5% stake in Ola Electric)
Is Ola Electric good? (Bikewale Reviewed Ola Scooty: Best bike for Indians in this segment)
Revolt
Revolt Motors was founded by Rahul Sharma (co-founder of Micromax) as the first AI-Based electric bike startup in India. Initially, it launched RV 300 which was later discontinued, however, RV 400 is running in the market, and it is one of the Indian electric bikes.
It is the first AI-enabled e-bike in India that can be charged from 0 to 100% in 4.5 hours. It can go up to 150 km on a single charge and has a top speed of around 85km/hr. This bike offers you 4 different sounds of the bike and AI-enable technology provides cool features like detailed battery status, charging station locator, geo-location of the bike, and more.
Few Takeaways:
Is revolt an Indian company? (Yes, founded by Indian Entrepreneur Rahul Sharma)
Is revolt bike available in India? (Revolt bike offers RV 400 e-bike variant for now)
What is the price range of revolt RV 400? (Starting price of RV 400 is 1 lacs – 1.16 lacs)
Pure EV
Pure EV established in 2015 is one of the best electric bike startups in India. Unlike any other company, it even manufactures top-quality lithium batteries for its EVs. 
Right now, this startup has 3 EVs running in the Indian market which are as follows.
The fastest bike in the segment with a top speed of 85 km/hr and a full HD display screen makes a heaven for EV lovers. This can go up to 140 km with a single charge and the battery takes 4 hours for 0 to 100%. You can buy it on the website at the price of 1.5 lacs.
It is a high-end electric scooter made in India that aims to provide you with the most pleasant ride possible. You have complete control over the ride experience thanks to its multi-speed smart design, whether you're running errands in the city or taking extended thrill rides.
ETRANCE
NEO
:
With this vehicle, you are certain to enter the EV era thanks to its extremely efficient powertrain and performance that has been tailored for Indian road conditions. The range of this EV is between 90 – 120 Km and has a top speed of 60 km/hr.
Key Takeaways:
Who owns Pure EV? (Dr. Nishanth Dongari and  Rohit Vadera are co-founders of Pure EV)
Is pure EV Indian brand? (Pure EV has the head office in Hyderabad)
Ather
Two IIT Madras alumni Tarun Mehta and Swapnil Jain's visionary ideas to change the Indian EV industry led to the birth of Ather in 2013. This Indian electric bike startup has raised funding from companies like Flipkart, Hero Motocorp, Tiger Global, and other undisclosed companies. 
Ather EV has two product lines which we will discuss below.
Ather 450 Plus:
You can ride 10 km with a 10-minute battery charging, and it has a top speed of 85 Km/hr. The HD display screen gives it a premium look, and you can buy it for around 1.3 lacs.
Ather 450X:
Some characteristics that set Ather 450X apart include its extensive capacity range, high power output for rapid acceleration and speed, long life, and quick charging capabilities.
Few Takeaways:
Is Ather an Indian company? (Yes, it was founded by two IIT Madras alumni Tarun Mehta and Swapnil Jain)
Is Ather battery removable? (No Ather battery is non-removable)
Is Ather electric vehicle a subsidy? (Ather 450X comes under FAME II compliance and is eligible for a subsidy of ₹55500)
Tork Motors
Tork Motors was officially founded in 2016 however, its founding stone was laid 11 years earlier that is in 2005 by Kapil Shelke and his 3 classmates. This Indian electric bike startup was the earliest startup in the EV market. Companies like Ola cabs, CoCubes, and Bharat Forge by Tata Motors are the investors backing this startup.

Tork T6X:
This is a beast bike that has an IDC range of around 176 km and a top speed of 101 km. The standout feature is you can ride 1.4 km with a 1 min charge. It is available in 4 different colors and has 4 riding modes – eco, city, sport, and reverse. 
Key Takeaway:
Who owns Tork Motors? (Founder and CEO Kapil Shelke)
Are Tork Motors listed? (It is a private unlisted company)
When was Tork Motors founded? (The idea was laid in 2005, but it was officially launched in 2016)
Yulu
Bengaluru-based Yulu is a bike-sharing service. Co-founders of Adtech Unicorn InMobi, Amit Gupta, RK Misra, Naveen Dachuri, and Hemant Gupta started this startup jointly in 2017.
Yulu released YULU Miracle in 2021, and it is powered by both Dockless and a lithium battery. Additionally, it concentrates on short commutes under 5 km in the main metropolis in an effort to lessen air pollution and swiftly address traffic congestion.
It only weighs 40 kilograms and can travel 70 km at a speed of 25 kph. Thus, it is ideal for short-distance rides. These bikes can be rented for Rs. 10 for a 10-minute ride with an Rs. 250 security deposit. These EVs are not required to have number plates or helmets.
Key Takeaway:
Which bike does Yulu use? (Yulu Miracle and Yulu Move)
What is the price of a Yulu bike in Bangalore? (Rs 10 for 10 minutes ride and a one-time security deposit of 250)
How can I purchase a Yulu bike? (Yulu bike is only available for rent)
Orxa Energies
Started by husband-wife duo Ranjita Ravi and Prajwal Sabnis in 2015, Orxa Energies is completely transforming the EV bike industry in India. This  Indian electric bike startup didn't focus on the conventional and affordable market-fit bike, but it gave weightage to the flagship superbike and came up with the idea of Mantis.
This superbike was set to hit the Indian market in 2020, but due to Covid-19, the project got delayed, and still, there's no recent update. However, the bike looks promising, and if the company stands to the features and designs offered in the prototype it could become a mass success. 
Key Takeaway:
When will Mantis launch?

(It was set for launch in 2020 but, the launch is kept on hold for the time)

Who owns Oxara Energies?

(A husband-wife duo Ranjita Ravi and Prajwal Sabnis)
Nexzu
Vinod Mittal founded Avan Motors (now Nexzu) in 2015 and set up a manufacturing plant in Pune. This startup aims to produce a line of affordable EV bikes suitable for Indian consumers. Avan Motors' zero bike series is one of the top-selling EV bikes in India. 
TrendE:
There are two lithium-ion battery alternatives available for the recently released TrendE. It can travel 60 kilometers on a single charge using one battery. Furthermore, it can travel up to 110 kilometers with two batteries. 
Zero Series:
A Zero series electric scooter with a top speed of 25 km/h requires no license and can go  60–70 kilometers on a single charge.
Zero Plus, an enhanced version of the zero series, has two lithium-ion battery options that allow you to go 110 km on a single charge and reach a top speed of 45 Kph.
Few Takeaways:
Who owns Avan Motors?

(Vinod Mittal is the founder of Nexzu)

Which are the top-selling bikes of Avan Motors?

(Zero Plus and TrendE)
Ultraviolette
In 2014, Niraj Rajmohan and Narayan Subramaniam launched Ultraviolette. It is an electric vehicle firm, and TVS Motor has supported it. The emphasis on ultraviolet is more on clean fuel. As an EV start-up, they aim to create a vehicle that combines elegance, speed, aspiration, and luxury. Ultraviolette F77 is the best-selling bike of this startup.
Expected to launch by the end of 2022, it will be a 200–250 cc electric bike with a top speed of 150 Kph. With three battery packs, it has a single charge range of 130 to 150 miles. According to reports, the F77 can reach 100 Kph in just 7.5 seconds. 
Key Takeaway:
What happened to Ultraviolet F77?

(F77 is under work in progress and it is expected to launch by the end of 2022)

Is Ultraviolette an Indian company?

(It is owned by Niraj Rajmohan and Narayan Subramaniam and TVS motor are core financers)
BattRe – Don't Be Fuelish
To transform the commute experience, Nishchal Choudhary established the technology-based electric bike start-up BattRe in 2017. A start-up in Jaipur, Rajasthan, has created electric automobiles by enabling the integration of technology and transportation solutions.

In June 2019, the business launched operations in Gujarat and Maharashtra, and it now has more than 50 dealers across six states.
Product Line:
Batt: RE ONE- Confident Urban Scooter

Batt: RE IOT- Internet-connected scooter

Batt: RE LO: EV- Premium Affordable Scooter

Batt: RE GPS: ie- Sim card connected scooter

Batt: RE E-Cycles- New edge E bicycle and

Batt: RE Charge Station
Key Takeaways:
Is Batt RE an Indian company? (It is a Jaipur-Based company founded by an Indian entrepreneur)
What is the price of Batt RE Scooty in India? (Batt RE scooty is priced around 1 lacs – 1.4 lacs in India)
Okinawa
Rupali Sharma and Jeetendra Sharma established Okinawa Electric Scooter Startup in Gurugram in 2015. Japanese for "zero pollution" is Okinwaw, and the co-founders of this startup were inspired by it to launch this startup.
Product Range:
Okinawa offers two product lines based on the speed range.
High Speed: I-Praise+, PraisePro, and Ridge +

Low Speed: Lite, R30, and Dual
Key Takeaway:
Is Okinawa a Chinese company?

(No, it is a Gurugram-based startup launched in 2015)

Who is the owner of Okinawa?

(Rupali Sharma and Jeetendra Sharma are the owners of Okinawa an Indian electric bike startup)
Everve Motors
Everve Motors is a Pune-based startup that is offering answers to issues hindering EV adoption such as lengthy charging periods, range anxiety, battery cost, and off-course uninteresting designs everve seeks to make the conversion of IC engine vehicles to EVs simple. 
E-scooter EF1
The E-scooter EF1 was introduced by Everve Motors at the 2020 Auto Expo. It has a stylish design, a lightweight hybrid tubular chassis, and racing-grade brakes and suspension.
The start-up also provides a dedicated App with anti-theft and personalized styling elements to improve the riding experience. The EF1 is available in over 7 fashionable colors.
Key Takeaway:
Which is the top-selling bike of Evere motors?

(EF1 is the top-selling bike of Evere Motors)

Is Evere Motors an Indian Startup?

(Yes, it is a Pune-based Indian startup)
Also Read: How to Make an E-commerce Business Plan for Your Startup