With the introduction of technology in classrooms during the past several years, the EdTech companies in India have experienced significant upheaval. EdTech companies in India have changed the game by providing students of all ages with cutting-edge, individualized learning experiences.
As the EdTech industry continues to grow in India, one may wonder how many companies are actually operating in this space. The answer may surprise you – there are numerous EdTech companies in India, each with its own unique approach to learning and technology. 
With the pandemic-induced shift towards online learning, these companies have witnessed unprecedented growth and have become an integral part of the education system.
In this blog, we will be taking a closer look at topics like which is the biggest EdTech company in India. (can't tell right now, too many options available)
These companies have disrupted the traditional education system by leveraging technology to make learning more accessible, engaging, and effective for students. From interactive online courses to personalized learning paths, these companies have revolutionized the way students learn and teachers teach.
So, without further ado, let's dive and explore the top 10 EdTech companies in India that are shaping the future of education in India.
Top 10 EdTech Companies in India
1. Physics Wallah
Establishment:

2020 (From 2016 as a Youtube channel)

Founders:

Alakh Pandey and Prateek Maheshwari

Headquarters:

Noida

Valuation:

$1.1 Billion (8000 Cr)

Major Subsidiaries:

FreeCo, Prep Online, Altis Vortex, iNeuron

Achievement:

India's 101st unicorn company by raising $100 million

Physics Wallah is one of the leading EdTech companies in India, providing a complete and fairly-priced learning experience to students in grades 6 through 12 and those preparing for the JEE, NEET, and other competitive exams. The platform offers a variety of resources for students, including NCERT solutions, sample papers, and previous year exams for NEET, JEE Mains, and BITSAT, making it a simple one-stop solution. Physics Wallah currently has over 3.5 million registered students and over 78 lakh+ YouTube subscribers, with an app rating of 4.8.
2. Unacademy
Establishment:

2015 (started as a YouTube channel in 2010)

Founders:

Gaurav Munjal, Hemesh Singh, and Roman Saini

Headquarters:

Bengaluru

Valuation:

3.44 Billion Dollars (28269.4 Cr)

Major Subsidiaries:

WiFiStudy, Kreatryx, CodeChef, PrepLadder, Mastree, Coursavy, TapChief

Achievement:

Got Unicorn status in 2020
Unacademy is a prominent EdTech company in India that began as a YouTube channel created by Gaurav Munjal in 2010. Since then, the platform has grown into a unicorn and has expanded its offerings beyond competitive exam preparation (such as JEE, NEET, UPSC, CA, and GATE) to include foundational (K-12) and skill-building courses. At the end of 2015, Gaurav Munjal, along with two of his friends, Hemesh Singh and Roman Saini, launched the Unacademy app to provide free interactive content. As of 2017, Unacademy had over 1 million learners, 5000 plus registered educators, and over 40,000 classes launched.
Must Read: Unacademy Business Model
3. Byju's
Establishment:

2011

Founders:

Byju Raveendran, Divya Gokulnath

Headquarters:

Bengaluru

Valuation:

22 Billion Dollars 

Major Subsidiaries:

Osmo, WhiteHat Jr, Epic!, Aakash Institute, GradeUp, Toppr

Achievement:

India's first EdTech to become Unicorn
Byju's is one of the oldest EdTech companies in India, with over 115 million enrolled students (as claimed). Byju's app was introduced in August 2015, initially focusing on online video-based learning programs for K-12 and competitive tests. In 2017, Byju's also released the Math App for Kids and the Parent Connect App. It has 15 million members by 2018, including 900,000 paying users. In 2019, an early learning program for grades 1–3 was implemented. Byju prepares students for Indian examinations such as IIT-JEE, NEET, CAT, and IAS, as well as international tests such as GRE and GMAT.
You may also like: Byju's Business Model
4. upGrad
Establishment:

2015

Founders:

Ronnie Screwvala, Phalgum Komapalli, Ravijot Chugh, and, Mayank Kumar

Headquarters:

Mumbai

Valuation:

2.25 Billion Dollars 

Major Subsidiaries

: The Gate Academy, Acadview, Fairmont Technologies, Rekrut India

Achievement:

Got Unicorn status in mid of 2021
upGrad is one of the most technologically advanced EdTech companies in India that offers immersive learning experiences through well-designed courses. This EdTech primarily targets working professionals, assisting them in upskilling while on the job by offering professional courses from global universities in a variety of subjects, including data science, MBA, machine learning, artificial intelligence, software development, marketing, finance, and law. Moreover, the Indian government named upGrad as the official education partner for the Startup India program in September 2016. In January 2017, the Startup India Learning Program, a free four-week online learning program for entrepreneurs, was launched.
5. Toppr
Establishment:

2013

Founders:

Zishaan Hayath

Valuation:

$99 Million 

Major Subsidiaries:

N/A

Achievement:

Best education platform by Indian Education Awards 2018
Toppr is one of the leading online test preparation EdTech companies in India for K-12 kids. It even focuses on curriculum syllabus and entrance examinations such as JEE, UPSC, NEET, SAT, and others. With well-structured courses supplemented by interactive video lectures, practice question sets, professional clarification, and an all-India test series. Goal-based learning, adaptive question practice, performance reports, concept sheets, and previous year's question papers are all included in the Toppr app. It also provides courses for medical and engineering exams, board exams, and Olympiads. Byju's bought Toppr in 2021, and it now operates as a subsidiary of Byju.
6. TrainerCentral
Establishment:

2021

Founders:

Aarthi Elizabeth

Headquarters:

Chennai

Valuation:

N/A 

Major Subsidiaries:

Zoho is the Parent Company

Achievement:

User base growing at a rate of 25% month over month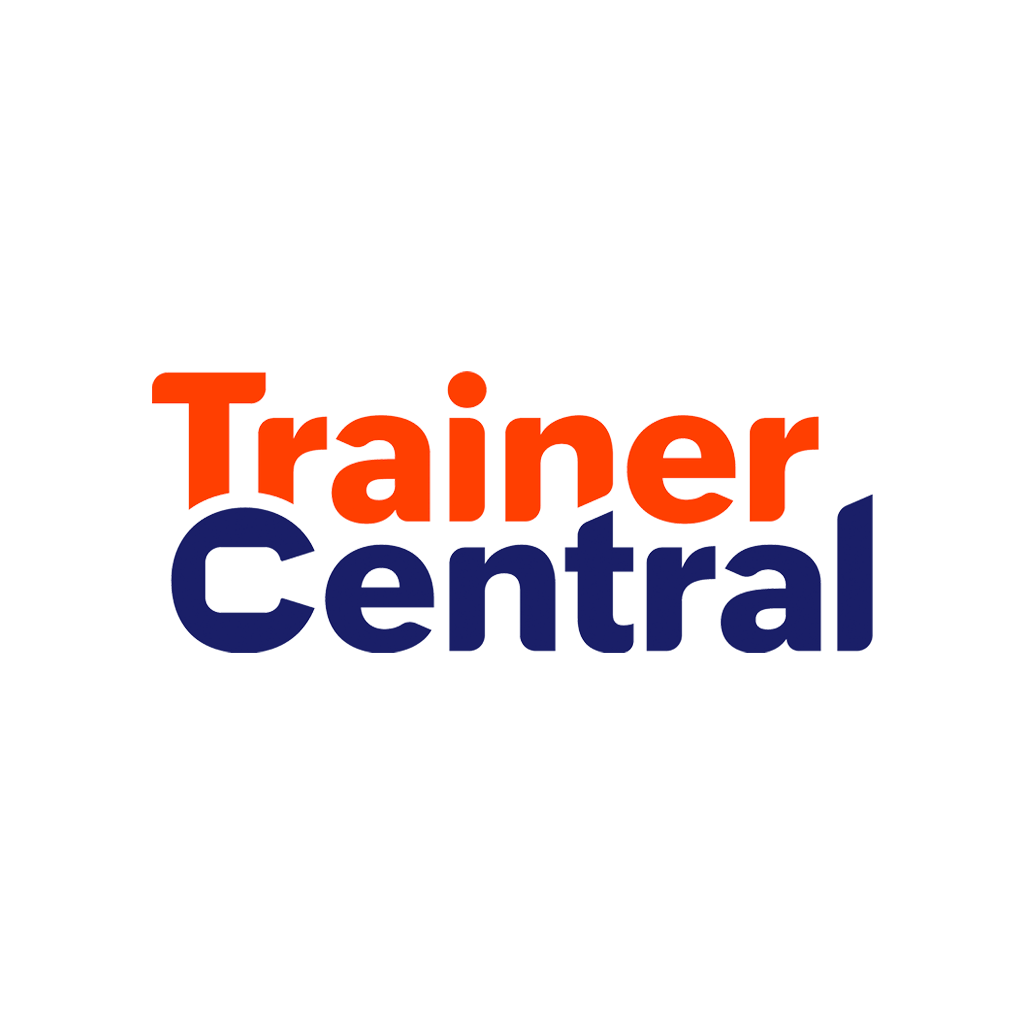 TrainerCentral, a Zoho application, aims to transform the landscape of EdTech companies in India. With different integration options, the platform provides educators with a range of tools to construct a complete online training business. This comprehensive online training platform empowers solopreneurs, edupreneurs, and anyone who wants to share their knowledge with students all over the world. Trainers can establish websites, upload content, design course outlines, run live classes, manage learner communications and certificates, collect payments from learners, and execute other operations using a unified platform.
7. iQuanta
Establishment:

2017

Founders:

Indrajeet Singh

Headquarters:

Gurgaon

Valuation:

N/A 

Major Subsidiaries:

N/A

Achievement:

Largest Facebook communities of CAT/MBA aspirants
iQuanta is one of the best EdTech companies in India which has the largest CAT and MBA exam preparation communities. Since its debut in 2017, iQuanta has managed to establish a community of over 3.5 lakh applicants from all over the world as a bootstrapped EdTech firm. In just five years, iQuanta has assisted 10,521+ people in receiving IIM calls and converting 1000+ people to IIM. The startup is committed to making quality education available to all those interested in taking competitive tests, and it provides unique pedagogical techniques at reasonable pricing. 
Must Read: Top Cosmetic Brands in India
8. Next Education
Establishment:

2007

Founders:

Beas Dev Ralhan and Raveendranath Kamath

Headquarters:

Hyderabad

Valuation:

N/A 

Major Subsidiaries:

N/A

Achievement:

In 2016 crossed the milestone of 10,000 schools and 10 million students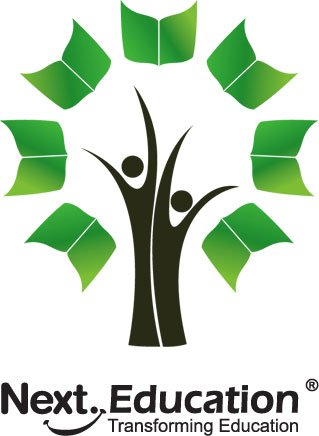 Next Education is one of the EdTech companies in India founded in 2007 by Beas Dev Ralhan and Raveendranath Kamath. The platform offers K-12 pupils technology-based instructional solutions. TeachNext, LearnNext, MathsLab, ScienceLab, and EnglishLab are among its most popular offerings. Almost 6,000 schools across the country use these goods. Next Education's study materials and products are specifically developed to cover the CBSE, ICSE, and 23 state board syllabuses, and are accessible in eight main Indian languages. The technology behind the platform is based on Linux and open-source resources.
9. Collegedunia
Establishment:

2014

Founders:

Sahil Chalana

Headquarters:

New Delhi

Valuation:

N/A 

Major Subsidiaries:

N/A

Achievement:

Highest no of educational institutes, and exams content
Collegedunia, founded in 2014 by Sahil Chalana, is one of the well-known EdTech companies in India aimed at bridging the information gap between institutions and students throughout the admissions process. This educational technology enables students to conduct research and obtain information about various courses and universities in India and around the world. Rankings, degree stream, placement details, campus infrastructure, tuition prices, admission cycle, application method, and extracurricular activities are among the characteristics available. Because of the website's success, elite talent from prominent educational institutes such as IIT and IIM has been recruited for product management and marketing roles.
10. Cuemath
Establishment:

2013

Founders:

Manan Khurma

Headquarters:

Bengaluru

Valuation:

N/A 

Major Subsidiaries:

N/A

Achievement:

N/A
Cuemath was founded by Manan Khurma in 2013 and offers fee structures ranging from Rs 2500 to Rs 3000, which may vary based on the location of the center. Cuemath is one of the leading EdTech companies in India designed to teach mathematics to children. With over 3000 centers located throughout India, each session is limited to a maximum of six students at a time. The startup's approach emphasizes the improvement of children's mathematical concepts rather than simply teaching them to calculate quickly through methods like Abacus or Vedic math.